About The Installation Method And Usage Scenarios of LW177S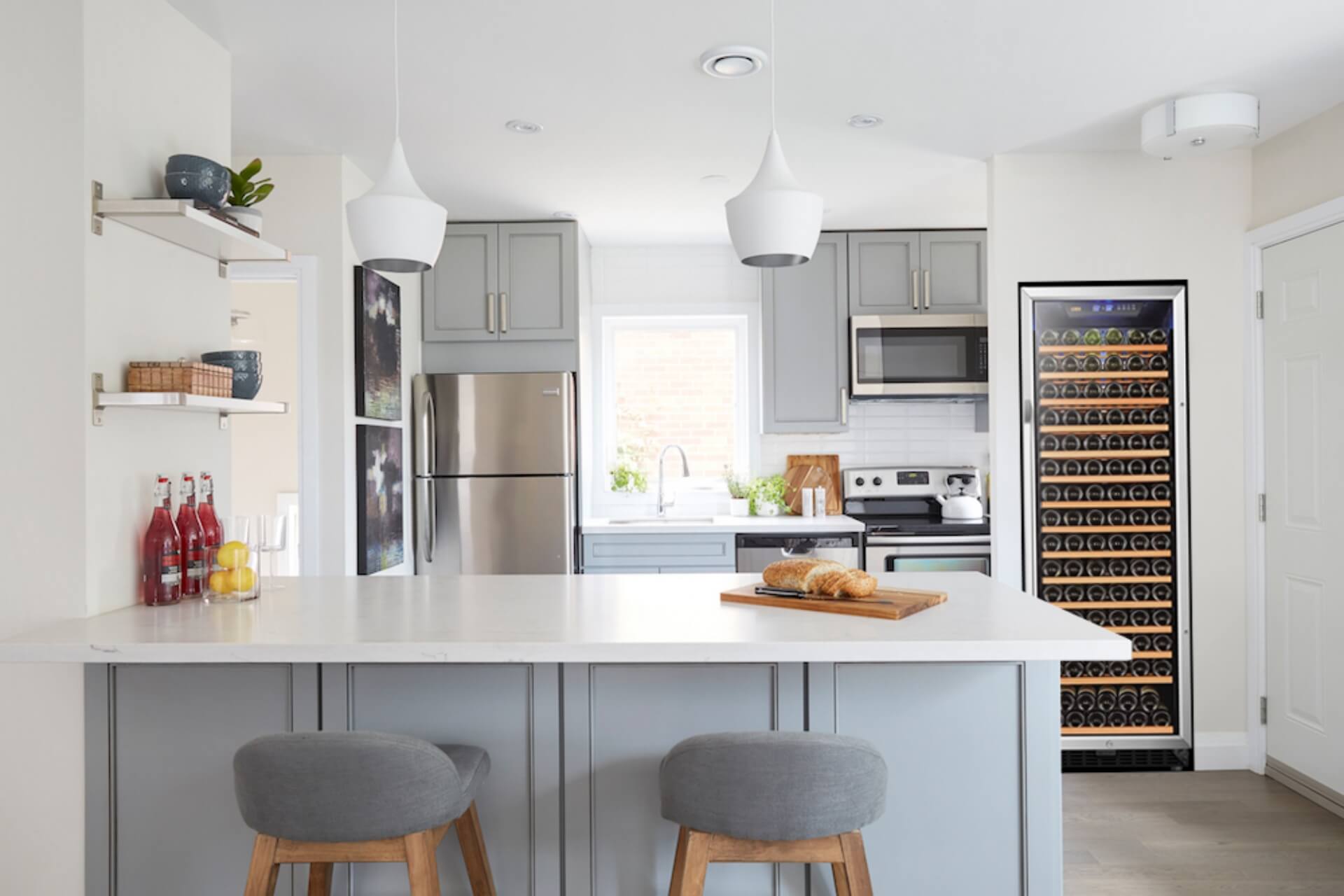 More and more home decoration is developing in the direction of hardcover, and the design style also has its own personal preference style. The same household appliances also tend to develop in a modern style. Lanbo LW177S single-door single-temperature zone design, high-grade and elegant appearance, high-grade black cabinet stainless steel frame, can be embedded installation or independent installation, high-end design sense, placed in the kitchen, living room, bedroom, study can be perfectly integrated.
Recessed installation: The LW177S is designed with front air vents, you don't have to worry about heat dissipation, so it can be installed as a recessed installation. The embedded installation effectively saves space and makes use of space, so that LW177S and kitchen furniture maintain a unified design style and are perfectly integrated. A modern kitchen is a place to show individuality, and the LW177S is designed with premium tones to accentuate the overall visual aesthetic. Create a prettier, truly custom space.
Independent installation: The independent LW177S can be installed flexibly and is not limited by the placement position. At the same time, it can be placed independently in the living room, bedroom, and study room. When resting in the bedroom or working in the study room in hot summer, you can drink wine anytime, anywhere.
Whether you want a flush or freestanding installation, the LW177S has you covered. The appearance is advanced, simple and elegant, and the installation method is not limited. Suitable for a variety of usage scenarios. LW177S embedded installation makes the arrangement of your home appliances more reasonable and practical, so as to maximize the use of space. The LW177S with high-level, simple and elegant appearance can also bring you a different visual experience when placed independently. No matter where you want to place it in your home, an open kitchen, bar or private space won't stand out.
---