Why Buy A LW162DD Dual Zone Wine Cooler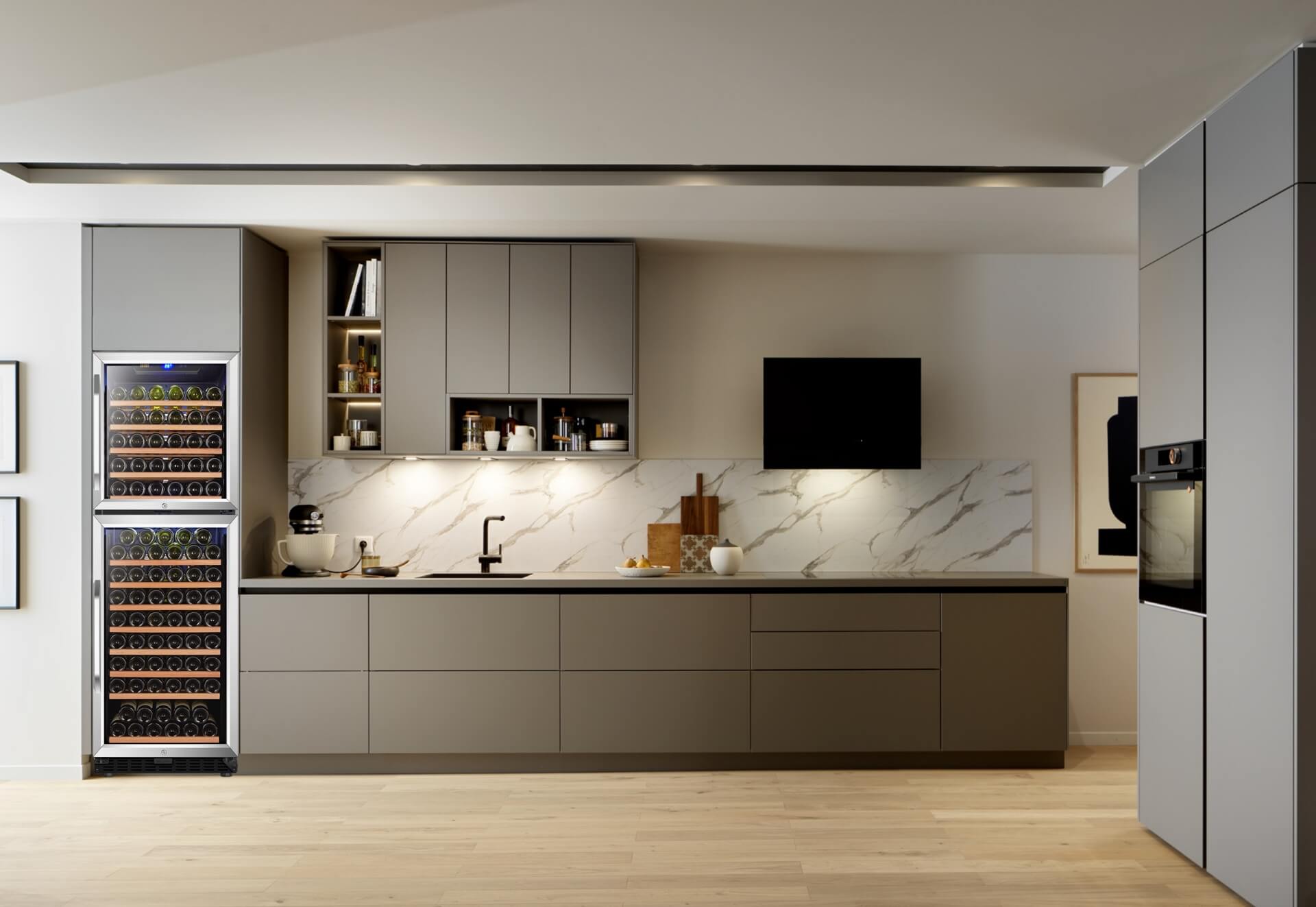 Wine lovers know that a wine freezer is a major investment, but deciding which wine freezer is right for you can be difficult. There are many different types of wine refrigerators on the market, and it can be difficult to decide which one is best for you. Many people think that there is only one type of wine cooler: the single-zone wine cooler. But the Lanbo LW162DD dual-zone wine cooler is the best choice for individuals who need a lot of storage space. This wine refrigerator lets you store red and white wines at two different temperatures, which is great if you want to keep both types of wine at the optimum temperature.
1. Suitable for storing a variety of beverages
If you like to prepare a variety of drinks, a dual-zone wine cooler is a great option.The LW162DD dual-zone wine cooler allows you to store red and white wines at different temperatures in the best possible condition. Store all your favorite red, white and sparkling wines at the optimum temperature between 41 and 64°F.
2. Make your wine safer and more comfortable
The LW162DD compressor cooling system ensures consistent temperature, low vibration and extremely energy efficient performance. Double pane doors prevent oxidation and maintain the integrity of all wines, as prolonged exposure to harmful light and UV rays can cause spoilage and poor flavor profiles in your most prized wines. Replaceable soft door seals help insulate and preserve your wine.
3. A variety of installation methods
Place your wine cooler on a flat, sturdy floor that is sturdy enough to support it when fully loaded. The device is designed for freestanding installation, and can also be built into or embedded in a cabinet. This LW162DD wine cooler has built-in versatility, install it in your kitchen cabinet, or place it on the floor of your study, TV room or office.
If you are an avid wine collector looking for a cost-effective storage solution for your growing wine collection, then you should consider purchasing an LW162DD dual temperature wine cooler. Wine cooler provide a safe haven for your variety of wines.
---