Why You Should Choose Lanbo LW162DD Wine Cooler?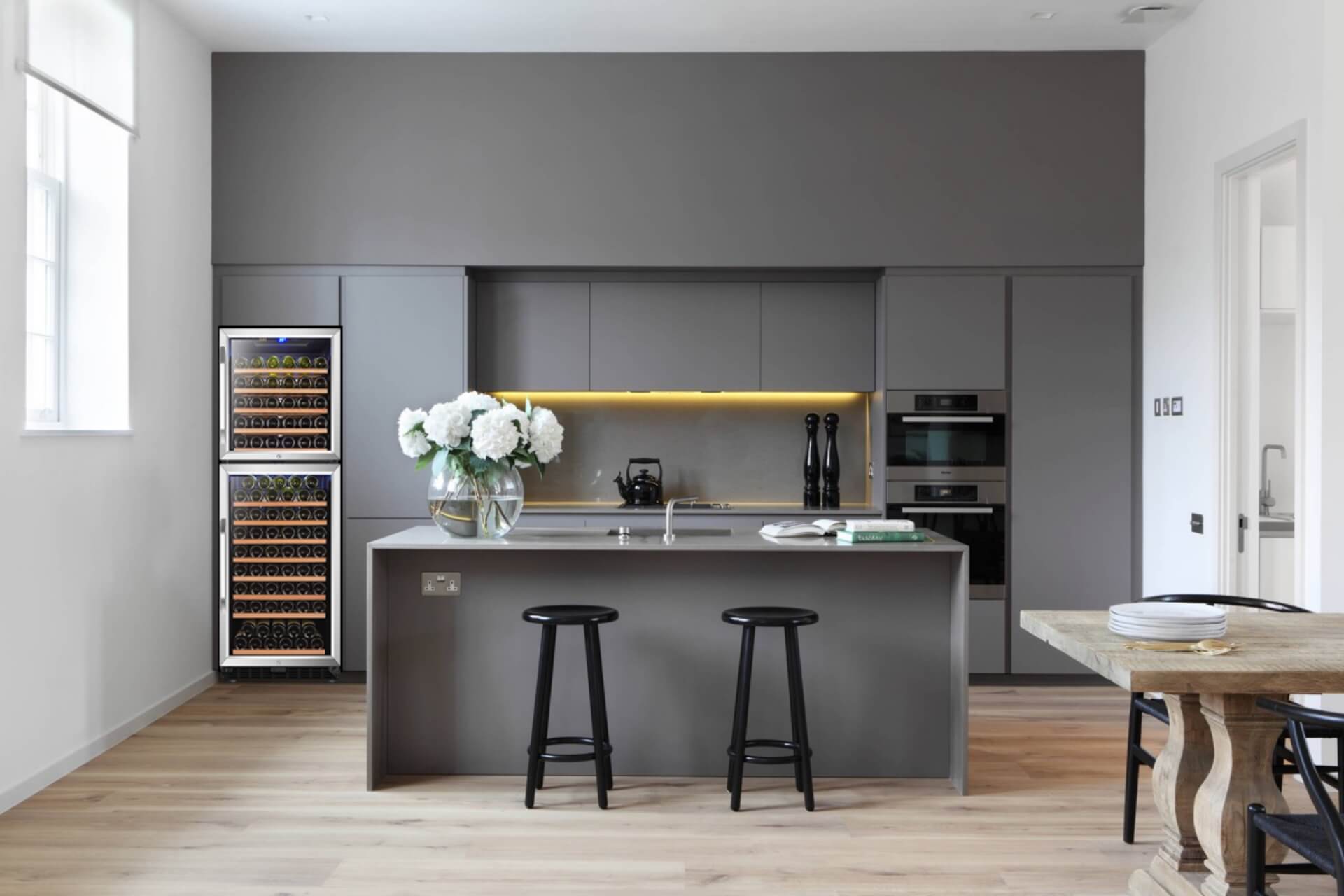 A wine cooler is a perfect way to store your wine. It's an appliance that stores your wine while taking into account certain storage factors. Lots of wine collectors, wine investors, and wine lovers all like to use this Lanbo LW162DD wine cooler to ensure that their wine is kept in the best possible way.
1-KEEP YOUR WINE COOL
Wine coolers store your wine at the right temperature. The main function of Lanbo LW162DD wine cooler is to keep your wine cool. With double doors, this unit offers dual temperature zones, which enable you to store your red wine and white wine at different temperatures within the same unit. Dual-zone wine cooler also enables you to prepare wine for serving while keeping your wine undisturbed in the long term for ageing.
2-PROTECT YOUR WINE FROM SUNLIGHT
Sunlight - specifically the UV rays in sunlight - can be harmful to your wine collection, but the good news is that Lanbo LW162DD wine cooler with dual pane door not only can revent oxidation and maintain the integrity of all wine, but also can protect your wine from these rays.
3-LOOK GREAT IN YOUR HOME
One of the best things about Lanbo LW162DD wine cooler is that they are a great way to display your wine. Intuitive touch control allows you to easily adjust and monitor the desired temperature based on your specific cooling needs. Smart spacing between shelves ensures easy access and proper protection for your bottles and labels. Low heat display white LED lighting enables easy viewing of your wine collection.
Whether you place it freestanding as a statement piece or built-in cooler that matches the interior of your kitchen, LW162DD is sure to add a splash of style to your home.
---